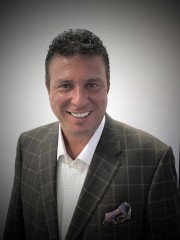 Gregory Englesbe, CEO, and Kevin Crichton, President & COO along with the AMAZING TEAM of caring E Mortgage Management Employees help The Salvation Army by sponsoring the Angel Tree Program, providing holiday gifts to local children in need.
Cherry Hill, NJ, December 14, 2015 (Newswire.com) - E Mortgage Management (EMM), a leader in the mortgage lending industry, announced the company's sponsorship in the Salvation Army's "Angel Tree" program.
As a firm believer that a business needs to not only be an active part of the community in which they provide services, but also needs to be a leader in those communities and strive to improve them, EMM always looks for opportunities to become more involved in bettering the lives of their friends and neighbors. Through the Angel Tree program, EMM looks to achieve that goal this holiday season.
The Angel Tree program is an opportunity to spread joy and cheer during the holidays. The Angel Tree is a unique Holiday program that started in 1979. It involves the community in a direct way allowing them to become personally involved by sharing with those less fortunate. The program partners provide gifts of new clothing and toys to thousands of children who otherwise might not have anything for Christmas.
Children who are recipients of Angel Tree gifts are from families who have applied for Christmas assistance through the Social Services program of The Salvation Army. During the application process, the clothing sizes and special needs of the children are determined and written on the application and is then transferred to paper "angels" along with the child's first name, age and sex. The "angels" contain a code number, which corresponds to the client's application number. 
E Mortgage Management is committed to community outreach and this year has partnered with the Salvation Army to help make a difference in a child's life by providing employees the opportunity to select an Angel Tree "gift tag" from The Salvation Army. All EMM Branches will be participating in the event. Each branch will receive a number of gift tags. Branch employees can participate by shopping for the gifts and returning them to the branch no later than Dec 18th. The branch manager will drop off the unwrapped gifts at the nearest Salvation Army location. 
Says E Mortgage Management's CEO, Gregory Englesbe: "Our people care about the communities we serve. Collectively, we pull together our internal resources to "give back" through a number of philanthropic events that help support families in need". 
"It's always important to give back to our community," emphasized Kevin Crichton, President and COO. "During the holiday season, it's even more important. Too many people don't even have a tree, never mind gifts to open. Through the Salvation Army Angel Tree program, we can provide the much-needed coats, clothing, and a few toys to brighten a family's holiday. From Florida to California, all our branch locations are excited to participate.  We hope to touch the hearts, fill the needs and bring smiles and holiday cheer to families and children who because of the wonderful, kind and generous people at EMM, will actually celebrate this year.  My wife and I personally have made this a family event. It brings us closer together as a family, enriches our lives while experiencing fun, shopping for the wonderful participants of the Angel Tree Program. We feel like Santa's Little Helpers, on the hunt to make a child's holiday wish come true". 
Major Susan Wood of Camden/Kroc Salvation Army stated about EMM's partnership; "I've never seen so many people come together for such a good purpose. We are blessed to have such a wonderful company with caring people help us provide holiday cheer to those in need this year".
About E Mortgage Management LLC ( EMMLOANS.COM)
Lender NMLS 2926. Equal Housing Lender, Equal Opportunity Employer. emmloans.com is a private, direct-endorsed local lender. The company offers products sponsored by Fannie Mae (FNMA), Freddie Mac (FHLMC), Home Affordable Refinance Program (HARP), Federal Housing Administration (HUD-FHA), U.S. Department of Veterans Affairs (VA), U.S. Department of Agriculture (USDA), individual state programs, and has access to a portfolio of private investors, nationwide. 3 Executive Campus, Suite 520 - Cherry Hill, NJ 08002.
Share: