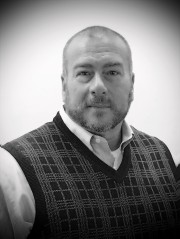 Rates are at record lows, the government has made money easier to attain through creative lending options and the economy has been on a slow but gradual uptick. Kevin Crichton of E Mortgage Management educates the consumer on the perfect timing of a mortgage refinance.
Cherry Hill, nj, December 8, 2015 (Newswire.com) - ​We recently spoke to Kevin Crichton of E Mortgage Management who had this to say about current mortgage rates: 
Unless one lives in a media blackout, the obvious is all around… Stop and notice the significant increase in the number of commercials, billboards and banner ads saying that RIGHT NOW is the best time to refinance a mortgage loan. There is a simple reason for that: right now REALLY IS the best time to refinance. 
Rates are at record lows, the government has made money easier to attain through creative lending options and the economy has been on a slow but gradual uptick. 
Put it all together and this really is the ideal time, but to mix two old phrases together, time waits for no one and all good things must come to an end. E Mortgage Management (EMM) has been helping more people than ever get the lowest rate, and have shared knowledge with its customers that if they are considering a refinance, this is the time. 
"Today, more than 6.5 million homeowners are potentially eligible for a refinance at a lower rate," says Crichton. "I know that E Mortgage Management can't service all of them, unfortunately. But we're telling anyone who will listen that very soon, the rates will be going up. We've already seen home values start to rise, but not high enough to scare away potential buyers. Once we see a concurrent interest rate rise, some buyers who are on the fence may regret their decision not to act. We'd hate to see that." 
So how can borrowers ensure they are getting the best rate to meet their needs? Before shopping around for the lowest rates, it's important to establish objectives and prepare finances correctly. Cleaning up any credit and understanding the new government programs can help improve chances of getting a great refinance deal, and EMM is ready to help with the process. 
Here are a few basic tips:
Answer the "Why?" question first. Knowing why you want to refinance and defining your long and short-term goals are both critical to finding the best rate for your situation.
Know your credit score. A score of 740 and above usually ensures the best rate. Your credit score isn't something you can improve overnight, but if there is any lingering unpaid debt, NOW is the time to make it right.
Define Home Equity. Your ability to refinance depends greatly on your loan-to-value ratio, meaning how much you owe on your home versus how much it's worth. Make sure you do all the little things to increase your home's value. If your ratio is still not in your favor and you're "under water", talk to EMM about the best available loan options.
Research and Discuss Terms. The lowest rate doesn't always mean the best choice for YOU! Some low rates come with high closing costs, or the term is short so the monthly payment is high. There are many options out there. If you're not an experienced loan expert, you may end up choosing one that doesn't fit into your needs. An EMM mortgage advisor can guide you through the maze.
Decide the most realistic loan term. The loan you choose needs to be made in relation your other financial obligations. For instance, if you're a 35-year-old parent with high credit card debt, a 30-year term may be best to keep payments low. Conversely, 50 year old couples with kids who have just left home often choose a shorter term.
Lock in at the right time. This takes us back to the beginning. Because of the current state of the industry and the looming increases, that time is now.
"We really believe this is an exciting time," concludes Crichton. "Because EMM is a PRIVATE lender, we're able to turn over every stone and explore every option in addition to all the traditional channels like Fannie (Mae) and Freddie (Mac). Giving our customers more options is what has fueled our tremendous growth throughout the 30 plus states in which we do business." 
 About E Mortgage Management LLC ( EMMLOANS.COM)
Lender NMLS 2926. Equal Housing Lender, Equal Opportunity Employer. emmloans.com is a private, direct-endorsed local lender, in business for over 12 years serving clients nationwide through its network of home loan agents. The company offers products sponsored by Fannie Mae (FNMA), Freddie Mac (FHLMC), Home Affordable Refinance Program (HARP), Federal Housing Administration (HUD-FHA), U.S. Department of Veterans Affairs (VA), U.S. Department of Agriculture (USDA), individual state programs, and has access to a portfolio of private investors, nationwide. 3 Executive Campus, Suite 520 - Cherry Hill, NJ 08002
Media Contact: TPD Marketing - www.tpdmarketing.com - 888.859.8824
Share: