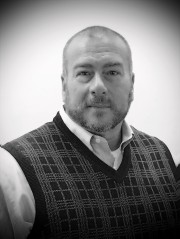 Kevin Crichton of E Mortgage Management, a private, direct-endorsed local lender serving clients nationwide stated: "For Home Buyers, The Iron May Not Be Hot For Too Much Longer"
Cherry Hill, NJ, November 30, 2015 (Newswire.com) - ​No one can say for sure who first coined the term "buy low and sell high", but it's the most basic and quintessential tenant of investing. However, one does not have to be Warren Buffet--or even a super savvy investor — to understand that the same logic applies to the purchasing and selling of real estate. However, there is another twist. Trying to buy low (as in hitting when the market is down) and borrow low (as in lower interest rates) is sometimes a gamble, but one worth taking. 
Kevin Crichton states: "At E Mortgage Management (EMM) we think home and property buyers have had the 'hot hand' for some time now, but lady luck may not be smiling for too much longer. What do we mean? Well, interest rates have been historically low for some time now. To put it in perspective, a 30-year mortgage rate in 1995 was 7.48%. Ten years later in 2005 it was 6.33%. The average 30-year loan in 2015 is just 3.8%. Conversely, median home prices have been on an opposite trajectory, according to the US Census Bureau".
In 1995, the average home cost $137,000. Ten years later, that home was $237,000. Today, the median home price is $296,000 and rising.
"It's an undeniable trend," says EMM President and COO Kevin Crichton. "After the economic crisis in 2008, there was a distinctive drop in American home prices, but at the same time, banks were not lending and regulations were tightening. In the last few years, we've seen a little bit of relaxation as far as regulation goes, the rates have been historically low, and home values have remained relatively affordable. That combination has allowed a great many people take advantage of the market. At EMM, we've been blessed to help thousands of people secure funding and buy the home or property they've always wanted. EMM's dedication to our customers, along with our unique ability to offer the best rates and loan programs, has helped us experience outstanding growth, with current licenses in over 30 states."
But Crichton and just about every analyst believes that this 'perfect storm' may be dissipating when it comes to the friendliness of the market. Home prices have been on the rise again and will most likely increase in the future. Meanwhile, the Federal Reserve has made it clear that the policy of quantitative easing has to come to an end and rates will necessarily go up.
"We still run into people who feel that they are better off renting than owning a home," adds Crichton. "But once we show them the true numbers and how much more efficient it is to buy… well, the loan process usually starts immediately following that conversation."
According to a Forbes study in 2012 (when market conditions were very close to where they are now), home ownership with a 20% down payment was much more affordable that renting, from Honolulu (24% less) to Long Island (36%). But as stated above, those 'good old days', may be just that by November of next year. If you are even considering a new home or property purchase in the near future, now is the time to act.  
Crichton concludes: "E Mortgage Management has the team that can make your experience as smooth and beneficial as possible. One look at the 'Customer Testimonial' page on EMM's web site and you'll see the dedication each of our team members has to their customers".
About E Mortgage Management LLC ( EMMLOANS.COM)
Lender NMLS 2926. Equal Housing Lender, Equal Opportunity Employer. emmloans.com is a private, direct-endorsed local lender, in business for over 12 years serving clients nationwide through its network of home loan agents. The company offers products sponsored by Fannie Mae (FNMA), Freddie Mac (FHLMC), Home Affordable Refinance Program (HARP), Federal Housing Administration (HUD-FHA), U.S. Department of Veterans Affairs (VA), U.S. Department of Agriculture (USDA), individual state programs, and has access to a portfolio of private investors, nationwide. 3 Executive Campus, Suite 520 - Cherry Hill, NJ 08002
Share: